SEO, Search Engine Optimization is considered to be the most popular and cost effective digital marketing strategy for businesses who want to optimize their website and increase its ranking on SERPs. SEO Helps in generating organic traffic to the website. Now why is this required ? Every day there are infinite numbers of websites getting launched, in order to differentiate and prove themselves, it has become important for all businesses whether small or large, new or existing to adapt to dynamics SEO strategies.
SEO is technical and requires expertise for which the businesses can either hire a leading SEO Company in India or they have their own in house digital marketing team.
Here are the trends which will help your business grow through SEO
1. Engaging content-content is the deciding factor whether the lead will get converted or move on! Content is the king and this should be accepted as a universal success formula. Users are looking for content which is relevant and helpful as per their need. It is the job of the business to provide relevant content on their website as it speaks volumes about the business itself. The website's higher ranking is definitely determined by quality content . Along with quality, the content should also be rich at quantity .Though there is no ideal length to which content is restricted lengthy one will lead to better conversion as it engages users for a longer while and signals Google that they are interested in content. Google indeed rewards the content rich in quality or quantity by higher ranking on Google SERPs.
2. Attractive Snippets-As the word suggests Google snippets are the brief descriptions of the entire content which appear below the heading of the topic, basically these are the answers to the queries of the users. An attractive and catchy snippet will grab user's attention because. In addition a featured snippet is displayed on top of Google search results above the number 1 organic search. The secret behind featured snippet is that the website should answer properly to the questions users might ask. This is the best kind of opportunity for business to generate organic traffic even if they aren't ranked at No. 01 position.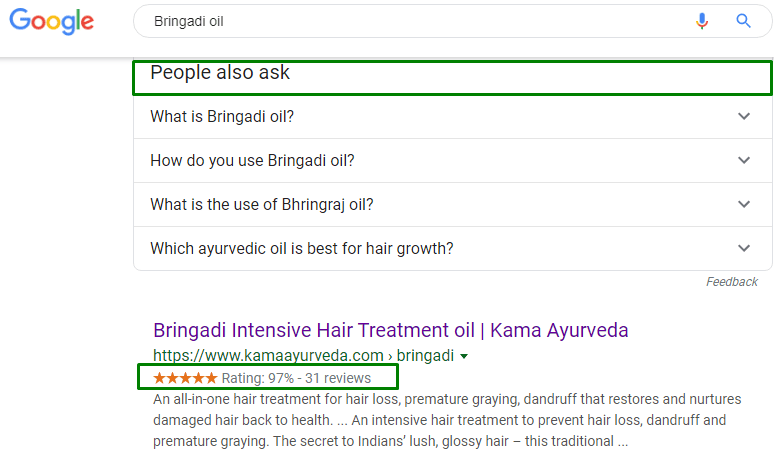 3. BERT: Bidirectional Encoder Representations from Transformers (BERT) is Google's neural network-based technique for natural language processing (NLP) pre-training. BERT was launched in 2019 is considered a major change after Google BrainRain. The finest feature of BERT is that it helps computers understand the language as humans do.Though one cannot optimize BERT because Google uses it to get a better understanding on natural language. But one can optimize for intent behind search queries as these are the base for content creation.
4. Mobile SEO: More than 80% of the users do their search on mobile and it is here to stay as you cannot travel far off without optimizing for mobile SEO. Since the user base has shifted from bigger screens to smaller ones it is strictly advised to optimize your websites for mobile phones and then for laptops and desktops. Having relevant snippet and Voice Search increases the chances of getting organic traffic to your website as on mobile phone there is only one result read, the user is generally doesn't scroll down.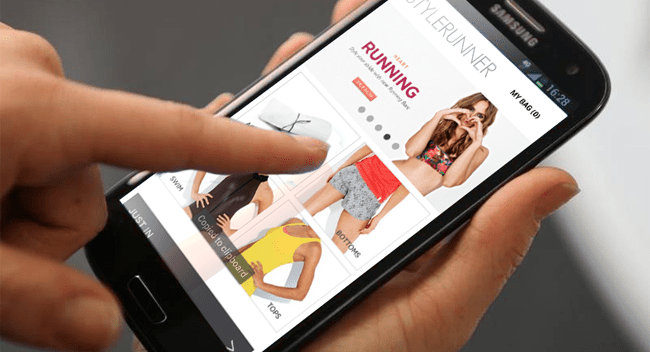 5. Enhance content through Videos: Though the user base for lengthy content like blogs and FAQs is high, but the videos are everybody's favorite as these can be understood easily in lesser time. To your surprise Google loves videos too. Over the years it has become a vital part to include videos for a successful SEO strategy. According to Research, video is 50X more likely to show up on the first page of SERP than simple plain text. Also, the majority of Google's search include video for infotainment purposes. Hence businesses should start creating videos that would complement their website's content
6. Voice search- It allows the user to speak into the devices in order to search a query on Google. Though this concept has been around for a while but has gained popularity recently after platforms like Apple's siri, Google assistant, Amazon's Alexa and Microsoft's cortana came into the picture. Google is updating with new technologies that would facilitate voice search. A few betterments in page load time of website and content will make it very convenient for Voice Search to work.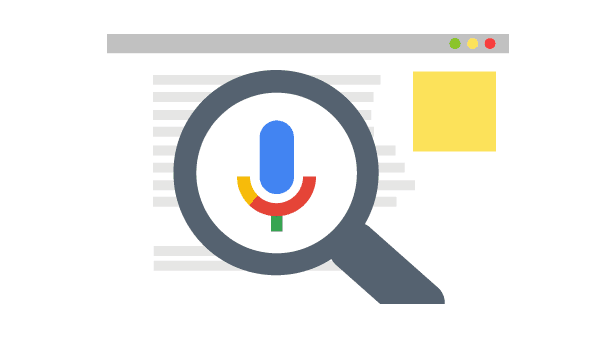 7. User experience: –To rank higher on Google SERPs there's one thing you should provide to the users which is unmatchable user experience (UX). The website content should be relevant, understandable and easy. Content should not lead to confusion in the minds of users as it would only lead to high bounce rate and affect negatively to the SEO. Also the page load speed of the website, should be really quick. For the best UX, one would have to step in user's place and test and fix all the issues users might face.
8. Influencer marketing : Partnering with influence will generate more traffic to your website. This is because users want to engage with respected and reputed personalities who would provide them information that is authentic and trustworthy to their needs, the kind of information they can easily rely on. Now this kind of faith comes from influencers as compared to any other kind of Google Ads. Also to your benefit these very Influencers can also give you back links which further help in higher ranking websites. Make sure you partner with influencers who are relevant to your business and if needed take advice from SEO company in India
9. Website Security – Imagine the 'Not Secure' message popping up, the moment user clicks on your website, the first reaction will be to leave the page on immediate basis. Now this would not only hamper your brand's reputation but will also lead to higher bounce rate. Though website security may not be directly linked to SEO but it is an essence of good user experience.
10. Optimize on other search engines and platforms : Google is dominating Search Engine out of all. Google's way of working digitally is dynamic in nature as it keeps on updating for unmatchable UX and that is one of the reasons why you need to hire a leading SEO company in India Also there are other search engines in the game as well who are trying to compete with Google. Hence it is always a plus point to have your content optimized before posting on other search engines as well because you never know that it might give you a first mover advantage at any given period of time. Not only Search Engine but there are other platforms like Amazon and YouTube who have defined standards for content and they wish you to follow these religiously !
These are the top SEO trends for the year 2020. For a successful organic traffic either follow these on your own or hire an SEO company in India.