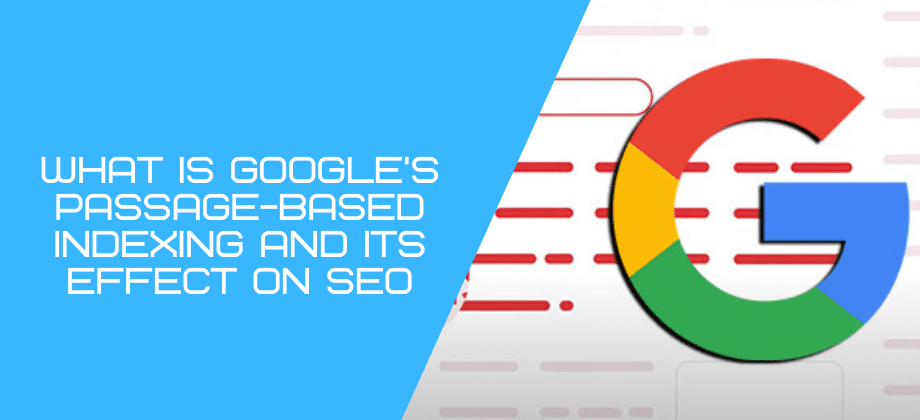 Google will start passing based indexing soon for the English language. Although, it is more like a ranking change, instead of an indexing change. As the prominent SEO experts in Delhi, let us dig further into the passage-based indexing update by Google and anticipate the probable effects on the SEO efforts due to that update.
According to Google, certain searches can be the hardest to get right and many times the single sentence that addresses your inquiry may be buried somewhere down in a webpage. Recently, Google made development in indexing and are now ready to index web pages along with the individual passages from the pages. By better understanding the relevancy of explicit passages, not simply the overall page, we can find the exact piece of information you are looking for.
Google said passage-based indexing will influence 7% of search queries across all languages when rolled out worldwide. How it may look like in the search results, Google gave these visuals to demonstrate the change: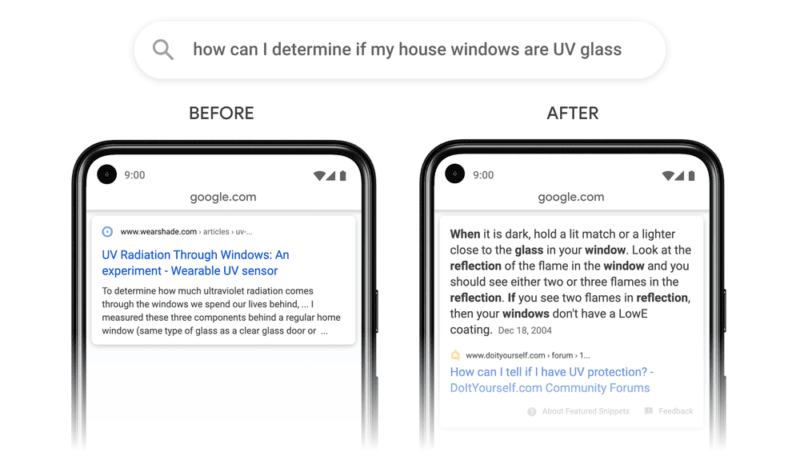 With new passage understanding capabilities, Google can comprehend that the particular entry (R) is significantly more relevant to a particular question than a more extensive page on that point (L).
Google said that they have made a breakthrough and now they can not just index webpages, but each passage on those pages. Such a capability helps us immensely in finding the most relevant passage on a page like a needle in a haystack.
Suppose you are seeking an answer for the query 'how can I determine if my house windows are UV glass', you are going to get lots of webpages as results explaining the phenomena and utility of UV glasses but none of them might really be helping to get an actionable answer.
The new algorithm update zooms straight to the passage on a DIY forum having the precise answer of that query. For FYI, it involves the reflection of a flame to determine the UV glasses. So you will get your answer swiftly while ignoring the rest of the pages with redundant information on the same topic.
When asked if Google is now indexing passages or sections of the page, Google's spokesperson replied that they are not. Google is still indexing full pages but will meticulously consider the content and meaning of passages to determine what is most relevant instead of largely looking at the overall content on a particular page overall.
This is going to affect more on rankings than on indexing. It will affect the way Google ranks content, based on what it finds on your web page. As we have mentioned earlier, Google is not indexing individual passages on the page, however, it is getting better in zoning into what passages are better for ranking purposes according to the given search query. And to understand the results precisely relevant to a query, this new system is helpful for ranking pages that have one individual passage or section that aptly matches your query, while keeping other signals like page titles or headings in consideration for ranking as well.
Google expects that the update will be very helpful for queries where the specific bit of information the user is looking for is hidden in a particular section or a passage on a page that is not necessarily the related main topic of that page.
As It is expected that the update will go live soon or later this year and will start in English languages in the U.S. with more languages/locations to follow thereafter, experts at Google are claiming that it will impact about 7% of queries on Google Search, once itis rolled out globally.