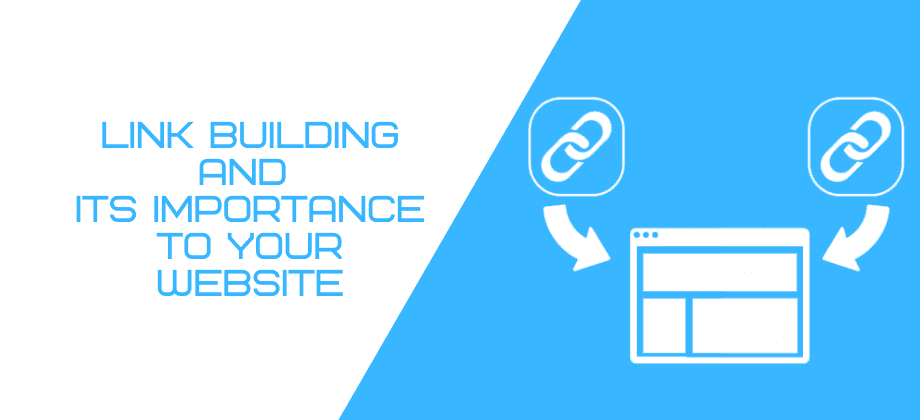 Whether you are newbie or an established business, while talking about online success of your business you never miss out to mention the importance on Search Engine Optimization (SEO).
With cut throat competition out there, everyone is competing to make it to the top position on google's SERPs. Link building is one of those SEO aspects which have gained importance rapidly and is here to stay longer then you could ever think.
Link building is how one site interacts with other while letting its users freely navigate between the two. To put it in very simple words Link Building is letting other sites hyperlink to your website .It is through these links, the search engine crawls through individual web pages and through the links between entire websites.
Google's algorithms are highly dynamic in nature while link building stands out as a affective aspect of SEO services. It is the savior of websites as it makes them look more reliable and rich in terms of quality of content.
Why is link building important to your website.
Brand Building
Starting a business is easy but maintaining and developing it into a brand takes time. But link building can be a stepping stone into making your business into brand. Getting a backlink from a well known and authoritative source will get you a chance to be authoritative eventually leading to increase in the visibility of your website on Google.
Better ranking:
Apart from your website's content, links are also important. Google while checking for page ranking , checks for number of links on the page as well. While the links on the page work as votes and trust signals. Somehow one with a highest number is blessed with a higher ranking.
Relevant traffic:
There is no doubt on the performance of SEO. But when it comes to actual results seo is requires enormous amount of patience and time. It takes few months to actually feel the change in your website's performance through SEO. So you may get it done for your website and still struggle to get relevant traffic.Link buiding facilitates SEO process by bringing more relevant traffic to the website as its only the interested people who would click on the link. Further it can also draw referral traffic which becomes future prospects.
But in case of link building you can get relevant traffic which was missed out during SEO.
You look more trustworthy:
Why would anyone let you backlink unless they have a sense of trust in you. Hence Link building with a good website makes you look more trustworthy and reliable. This kind of of recommends you to others through trusted link building.
Higher conversion rate :
Businesses run to make convert the prospect. The relevant and the referral traffic coming your way through link building can help you convert some leads as your visibility has increased also with that they now see you as a trusted and worthy brand.
So here are the reasons why backlinking will work for you but before proceeding keep one thing in mind that getting a link from just anywhere will do no good instead it is advised to build links to good and trust worthy websites. For Link Building to be a success make sure to have good and unmatchable content and also follow best and fair SEO practices.