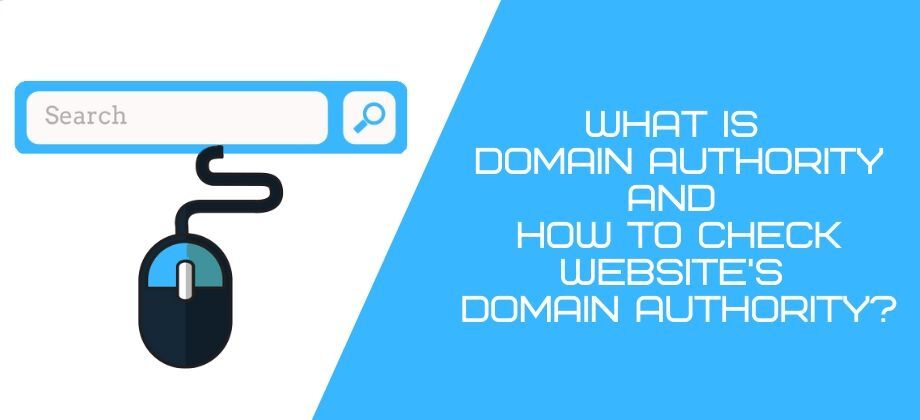 What is domain authority and how to check website's domain authority ?
In this digital era the world wouldn't even know that you exist in business if you don't have a website. But for an online success of your business just owning a website is not enough as it's just a FIRST STEP to mark your online presence, there's more to it.
And by more means the ways by which your website would appear in the top results of Google SERPs . Obviously there is no point in having a website in the first place if it doesn't appear on the top because your target audience is going to look at those first few results on the first page Hence it is quintessence to get your website search engine optimized.
Various SEO tools and techniques used by the companies do not guarantee hundred percent organic traffic or ranking because there are many other factors which Google takes into consideration while coming up with the final ranking on its result pages.
It's not just one or two factors but more than 200 of them. On one hand it isn't feasible for anyone or any business to optimize their website as per all of these. But on the other hand it is possible as well as important to stick to one of the most crucial deciding factors i.e. Domain Authority.


So what is the Domain Authority?


When in business you have a reputation to maintain.It is the online reputation that helps in building unmatchable brands.
Developed by SEO software giant, MOZ, Domain Authority is a search engine ranking score which is measured on the scale of 1 to 100 depending upon the website's ability to rank on SERPs. This score is allocated to a website after evaluating multiple factors which includes the quality of content. Backlinks and much more. Higher the Score higher is the Domain authority !
The websites are expected to maintain a certain quality of content along with backlinks that further help in maintaining a higher quality score because moving from one score to another is not an easy task.
So often referred to as thought leadership, Domain Authority is all about the website's reputation and it goes without saying that a good reputation of a website is what it takes to get a higher ranking on Google SERP.
How to check website domain authority?


With its gaining popularity and rising importance it has become quite simple and easy to check Domain authority of any website whether it's your own or not.

The Domain authority metrics and tools are present on various SEO and Digital media platforms which are easily accessible by anyone who desires to do a domain authority check, all they have to do is get access to these tools and load in the URL of website for domain authority check.
Domain Authority Checker Tools


Either we check the domain authority of our own website in order to trace performance against our SEO efforts. It works as a measuring tool which tells us where exactly we stand as a website as compared to other websites.
Or else we also check domain authority of other websites while we wish to get backlinks from them. So in order to get a backlink from a website you would like to understand where exactly that particular website stands in terms of domain authority.
Obviously you do not prefer to get a back link from a website which is low in domain authority as it would reduce yours too!
So a backlink one quality website with higher domain authority is way better than getting a backlinks from 1000 quality websites.

As we know, the Domain Authority was developed by MOZ, the popular developer of SEO softwares. So what better source we could get rather than the tools to check domain authority by MOZ itself !These are namely – Moz Link explorer, where you will be required to create a MOZ account and proceed as per the guidelines to get the aimed results.
The other tool from MOZ is the Moz Bar which could be downloaded on your electronic devices that help you get great results .
Further apart from MOZ there are other third party tools which help in determining domain authority ! to name a few these are website authority checker and domain authority checker by Website SEO checker and domain authority checker by Small SEO.


Bulk Domain Authority Checker Tool
It is a tedious task to check the domain authority of each website separately. Especially when the list of websites for DA check is longer.

In the earlier section whatever tools we have discussed till now lets you check the domain authority of a website one by one i.e one website at a time.

But the bulk Moz Domain Authority( DA) Tool facilitates in checking domain authority of multiple websites in one go for about 25 of them. So if you are planning to do a domain authority check then you then Bulk Moz Domain authority is what you opt for!


The Advantage of Bulk Authority domain checker is that it reduces the time taken and gives results.